Uncategorized
September 24, 2022
Why Feriado Resorts Is The Perfect Spot For Your Next Family Vacation?
About 200 km eastwards from the city of Nawabs, as you drive on NH163, the plains of Telangana fall away and the landscape begins to shift to a much greenery-filled area. The air becomes cleaner and breathable, the concrete jungle is replaced by verdure and the road starts to enter into the rawness of the state. Located in the most perfect and picturesque location amidst one of the many famous tourist destinations of Telangana is Feriado Resorts. A stay which lets you enter into a gateway of nature. With beautiful views and luxurious amenities, Feriado Resorts offer a complete weekend package of fun, frolic and comfort for you to spend quality time with your family.

A truly secluded place to stay in the midst of greens in Telangana, you'll feel your shoulders drop with comfort and your jaw unclench from stress the minute you step foot into Feriado Resorts. Set along the riverside, the resort embodies relaxed minimalism, with luxurious rooms housed in vintage setups. The entire resort offers you and your family the feel of old-world charms like moving into a very chic village, where you have easy access to many amenities and a multi-cuisine restaurant. A fireplace and barbeque to cuddle up with your loved one, fun activities to keep your kids entertained and a riverside dinner arranged exclusively to create a shift in your evening. Feriado Resorts take you through tranquillity and luxury all at once.

Inspired by a Spanish word with the concept meaning 'holiday', Feriado Resorts, is one of the most suitable weekend getaway destinations near Hyderabad. The sense of warmth and liveliness of Feriado Resorts extends beyond our impeccable hospitality. We aim to deliver the utmost comfort and a wide range of experiences for you to live the wilderness of nature. At Feriado, you get a scene set for a perfect scenic retreat, for wayfarers seeking the ultimate relaxation, surrounded by trees where you can take time to relax and unwind on your perfect holiday with us.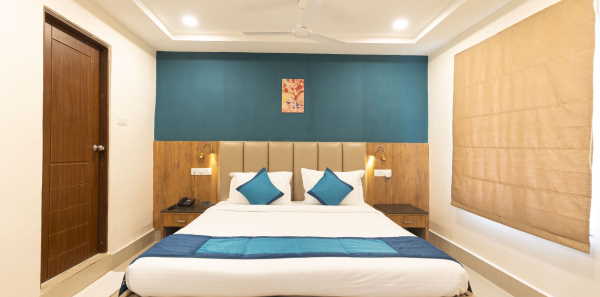 Tune out of the noise of the world with the cosiness of Feriado Resorts. With luxurious rooms, including Premium AC Cottages, Deluxe Rooms and Luxury Rooms that are equipped with the finest features and facilities, we focus on tending to your needs, giving you an experience like no other. Breathe easy and indulge in small surprises and seamless luxury at every step. Get a room with a view and experience sipping on tea under the warmth of the sun. Work hard, but unwind in style.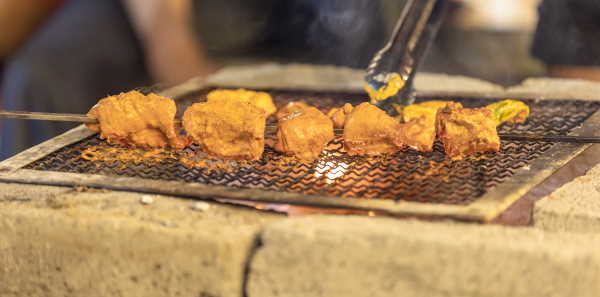 Classic dishes with a modern twist. Feriado Resorts offer you the taste of authentic Telangana along with a wide range of other multi-cuisine dishes making it one of the best holiday destinations near Hyderabad. We welcome you to taste the magic of our restaurant and experience the delight of our chef's specials. Simply grab a quick bite or indulge yourself in a full-fledged meal while on your way to witness the wonders of Telangana. With a tempting menu featuring diverse delicacies that include steamed, char-grilled, pan-fried, stir-fried, and slow-cooked dishes, experience cultural delicacies at Feriado Resorts today!

DISCOVER THINGS ONLY FERIADO KNOWS
Situated amidst the mesmerizing beauty of swaying trees and nature's beauty, whimsical sunsets and sounds of the rivers, and relaxing tunes of the winds, Feriado Resorts has one of the most picturesque tourist places around it. You can visit beautiful places like Eturnagaram Wildlife Sanctuary, Bogatha Waterfalls, Dolomen Caves, Kongala Forests, Blackberry Islands, Kongala Waterfalls, Laknavaram Lake, Rampappa Temple, 1000 Pillar Temple, Medaram Temple or the ever-alluring Tadvai Lake when in the mood for some sightseeing around vacation places near Hyderabad.
After all, living the vacation is what makes it worth it.
COME CLOSER TO NATURE. COME CLOSER WITH FERIADO.