Uncategorized
July 29, 2022
LOOKING FOR THE BEST PLACES TO VISIT IN TELANGANA DURING MONSOON?
Plan an Escape to Bogatha & Kongala Waterfalls
One of the best travel destinations for nature lovers, Telangana is a place which can induce a multitude of emotions in you like, excitement, joy, and the reassuring feeling of being calm the moment you step into its beauty. If you are amongst those who love everything around them a little more the moment the skies turn a little grey, you've landed on the right edit. We'll take you through the best ways to enjoy the season of monsoon and plan your perfect itinerary filled with trekking, soaking in the beauty of water, enjoying the lush greenery and waking up in the midst of nature on your visit to Telangana.

ROAD TRIP TO CHARISMA
After all, it's called the Niagra of Telangana
The second largest in the beautiful state of Telangana, Bogatha Waterfalls is the perfect offbeat place located in the most picturesque surroundings that offer a mesmerizing view to absolutely anyone who wishes to experience it. Along with the rich landscape that circumscribes the entire cascade, it is surrounded by the aesthetical hills through which the water gushes down from a height of over 700 m. From the magical pool below, the pristine waters flow to later merge with the magnificent Godavari river. Located just by it is another splendid fall, known as Vajedu Waterfall, which is a little smaller than this roaring beauty. One of the best waterfalls around Hyderabad and places to get away from the hustle-bustle of city life, Bogatha Waterfalls in monsoon can be the best gem to visit in Telangana.
How to reach?
By Air: Just at a distance of 330 km from the Hyderabad Airport, you can easily take a cab or drive along to hear the splash of Bogatha Falls.
By Rail: Bhadrachalam being the closest railway station located at 120 km, this destination can be easily reached through any part of India.
By Road: Well-connected by road, Bogatha Waterfalls is located at a mere distance of 30 km from Eturnagram, 120 km from Bhadrachalam and 140 km from Warangal.

WATERS OF WOODLAND
The Grand Kongala Falls
Other than some regular offbeat places, this travel destination is truly one of the hidden gems of Telangana and the best place to visit in the rainy season. To have a glance and experience the magnificent Kongala Fall, you have to adventure through a trek for about 45 minutes amidst the Kongala forest and then reach the mighty cascade. Standing at a height of 30 m and spanning around an area of 100 m, water from the falls creates a large pool at the bottom making it a fun activity for the tourists to have fun swimming in them. The surrounding area is also considered great for bird watching as the waterfall is located in the middle of the forest. Typically a great destination to hang out with your friends or family, Kongala Waterfalls, in Warangal, is also great to visit if you are an adventurist or easily fall in love with nature.
How to reach?
By Air: A road trip is always fun and when a destination like Kongala Falls is just at a distance of 270 km from the Hyderabad Airport we know you will love to travel here.
By Rail: Manuguru being the closest railway station located at 55 km, this cascade can be easily explored.
By Road: Well-connected by road, Kongala Falls is located at a mere distance of 35 km from Tadvai, 128 km from Warangal and 270 km from Hyderabad.

What is the best time to visit?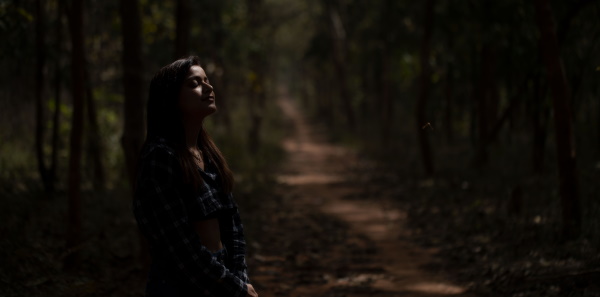 Both Bogatha and Kongala Waterfalls turn majestic the moment the season of rain dawns upon them. With rains flooding this year, the months from June to November are the best time to visit these stunning cascades. The rainy season is also the best time for all nature lovers to catch a glimpse of the greenery around these nature's spectacles.
Where to stay when one visits this destination?
We know some simple answers to this otherwise difficult question. There are some beautiful places to stay near these falls that offer you the best facilities, amenities and a step inside nature at a pocket-friendly price.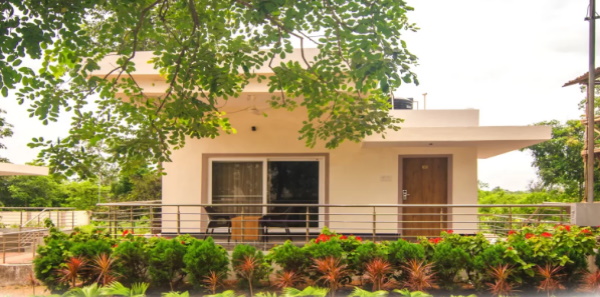 Located at just a distance of 20 minutes from the mighty Falls, you can stay at this very beautiful resort that envelopes the environs. Step into Feriado Resort, Bogatha, one of the best hotels near Bogatha Waterfalls, and find yourself soaking it all in on gorgeous patios, beside lush greenery, along with fun activities amidst homely architecture with unique experiences curated especially for you.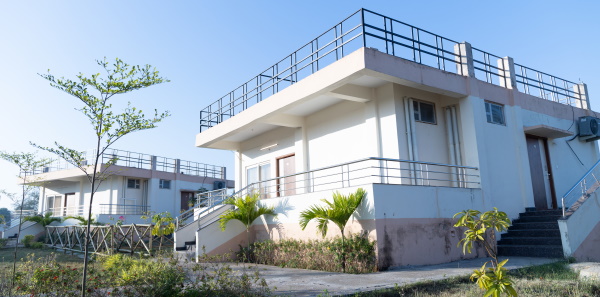 The moment you step foot into Feriado Resorts, Tadvai, you embark on a journey of leisure and entertainment with the resort's exclusively curated packages that offer a host of restorative experiences of accommodations, daily meals, nature trails, yoga, meditation, pool times, and much more! With a central garden and courtyard with big trees and lawns that present a very old-world charm, get together with your group of friends and family, and you can enjoy the old-time games all over again.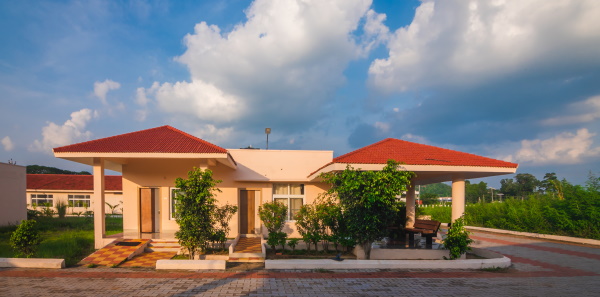 Situated in the heart of the bustling Telangana, the gorgeous Haritha Grand, Medaram is hidden in lush green woods, making it the perfect place for family outings. With clean and luxurious rooms, they stand true to their value of being Premium on Budget. Their speciality being traditional delicacies and mesmerizing views the stay is a treat for your eyes, and the dishes are a revelation for your palate.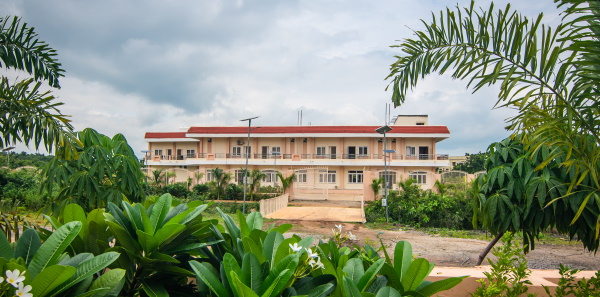 With multitudes of terrains and exquisite neighbourhoods, staying at Haritha Grand, Gattamma is a sure-shot photography-driven trip! With lushness and serenity all around, they aim to serve you the very best at the most pocket-friendly price. Crafting excellence in detail and giving you exactly what you deserve – the very best of luxury, this place is perfect to relax and energise every cell of your body.
So what are you waiting for? Experience the tranquillity and give yourself the much-needed generous timeout with all the unseen sights at Bogatha and Kongala Waterfalls.
COME CLOSER TO NATURE. COME CLOSER WITH FERIADO.