Travel Destination
December 16, 2021
Travel Guide Best Places to Visit Near Hyderabad Within 200 KMS
The heart of imperial heritage and a progressive urbane culture, Hyderabad is a city of busy bees. The city of nawabs, as one might call it, is the hub for cosmopolitan ways of living. With hectic and all-time-busy lives that come along with this progressive lifestyle calls for a short break to recharge your batteries. The city of Hyderabad boasts of extensive landscapes, majestic monuments and historical monuments that are experiential spots for tourists all over the world.
Although, if anytime you want to get out for a moment of peace from the city life, the ones without the honk of the cars or noise of the crowd, you can get in your car to and get to any of the places on this guide. All within the span of 200 kms, these places are great getaways from your mundane lives of metropolitan living along with great places for making lifetime memories with your family.

194 KMS from Hyderabad, Nelakondapalli is a must visit historic site. If you are a lover of ancient history or are into religious tourism, this site should be on your bucket list. Dating back to the 3rd century, this historical site consists of an area of about 100 acres that is protected by a mud wall. Nelakondapalli is an ancient excavation site with many historic Buddhist stupas and idols along with terracotta statues and limestone carved miniatures.
This place can be easily accessed by public transports like bus or cab and has tremendous local delicacies to feast on.

One of the most stunning cascades near Hyderabad, the Ethipothala Waterfalls is a very popular sightseeing spot for the locals as well as tourists. Pouring down from a massive height of 70 feet, these are just 170 KMS away from the city of pearls. This waterfall is an amalgamation of three streams, the Chandravanku Vagu, Tummala Vagu and the Nakkala Vagu. Creating a pool after the cascade, this place is an ideal spot for camping and trekking straight in the lap of nature. With the gurgles of water all around, you can simply sit by the side of the pool dipping your legs in the charm of the cascade and enjoy the serenity of nature.
Close to Feriado Resorts, this cascading waterfall is a delight in itself.

Popularly known as the city carved out from a single stone, Warangal is a beautiful site of historic ambience built with the intricate inclusion of nature's serenity. With plenty of touristy things to do here, the exclusive charm capturing ones are the fortress and temples that date back to 635 AD. Warangal also houses a variety of flora and fauna and is therefore a hub of many wildlife sanctuaries. A must go-to in this city is the Thousand Pillar Temple. Architectural evidence of the Kakatiya dynasty, this historic marvel along with the serenity of the surrounding areas is sure to transport you back to ancient times.
This place can be easily accessed by public transports like railways, buses or cabs and has a variety of local cultural dishes to dine on. You can also rely on Feriado Resorts for a peaceful stay after a tiring day of sightseeing. With premium and comfortable rooms, Feriado offers you one of the best places to stay near this architectural city of marvel.

Under the radar of popular picnic spots near Hyderabad, Ananthagiri Hills is a great hill station for a road trip with friends and family. With a distance of only 90 KMS, Ananthagiri Hills are situated along the Eastern Ghats and have a picturesque route all the way along. It is frequently visited by locals and is an ideal place for many adventure activities like trekking and kayaking. Strewn with ancient caves and temples, this place also captures the interest area of all the historic lovers.
Drive down from Hyderabad or simply take up the railways for a perfect weekend getaway at this serene spot.

One of the most interesting and diverse wildlife places to visit around Hyderabad, the Narsapur Forest is a drive of just 50 KMS. Set in a rocky terrain and filled with lush greenery and vegetation, this destination is a very popular offbeat spot for all the nature enthusiasts. The place has a quaint lake in the midst of the forest which adds to the magical charm of the forest. Hike across the entire area with your friends or simply sit by the side of a vegetation stripe and see the forest open its doors of unique animals and birds.
Rock climbing, trekking, bird watching and hiking are some of the adventure lover activities that can be experienced in these forests.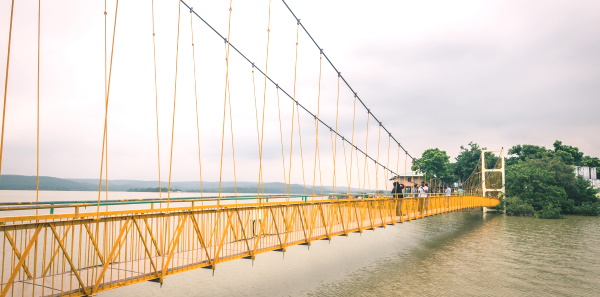 The Laknavaram lake is surely a sight straight from the sets of a movie. Situated in the midst of lush wilderness, where the morning rays filter through the trees to shine on top of the pristine waters is something no one can not fall in love with. Just at a distance of 80 km from Warangal, this vast waterbody has a bridge over it that was constructed by the rulers of the Kakatiyan dynasty. The lake is strikingly beautiful and at its best during the season of rain. Located nearby, is Feriado Resorts, a hotel near Laknavaram lake, which can be another spot for you to take a break.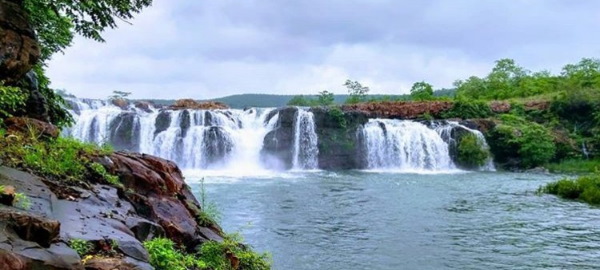 Located at a distance of 280 km from the city of Nizams, the Bogatha Waterfalls is a destination that is renowned for its cascade that falls over grand rocks and the most beautiful places to visit near Warangal. This place stands as the perfect location to simply sit behind and get lost in the beauty of the falling waters. Known as the "Niagra of Telangana" this waterfall has a pool beneath it for you to spend quality time with your loved ones splashing waters. The best time to visit this cascading beauty is from July to November. You can plan your stay near Bogatha Waterfalls at Feriado Resorts where you can enjoy many in-house activities along with a luxurious stay.

Proudly known as the architectural marvel of the Kakatiyan dynasty, the Kakatiya Rudreshwara Ramappa Temple is located at a mere distance of 70 km from the city of Warangal. This monument, a UNESCO World Heritage site, has been a witness to many wars, attacks and natural disasters but is still standing intact due to the exceptional technology, materials and methods used by the 12th-century artisans to construct it. It is a display of pure intricate stone carved engineering that has stories from various Hindu scriptures inscribed on the walls, temple pillars and ceilings in a pictorial form. Located near Feriado Resorts, one can easily enjoy and delve deep into the blessings of Lord Shiva while taking a quick escape from the city at one of the best resorts near Hyderabad.

ETURNAGRAM WILDLIFE SANCTUARY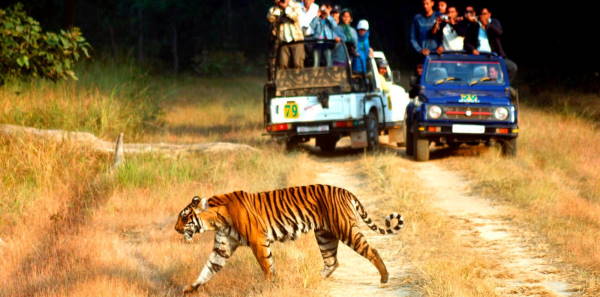 One of the oldest sanctuaries of the state, the Eturnagaram Wildlife sanctuary encompasses an area of around 806 sq km and is rich in a southern dry deciduous type of teak wood. If you love being in the midst of flora and fauna and exploring the trails of a forest, this might be the perfect destination for you. With the best time being from October to April to visit this place, you can indulge yourself in a number of activities like going on a safari, trekking between the woods, bird watching for famous species and or admiring the botanical part of the forest.