Travel Destination
January 17, 2022
Stay near Bogatha waterfalls
You might have heard about the roaring beauty of the "Niagara of Telangana". Cascading down from a height of approximately 100 ft and rendering a magical charm to the water below, Bogatha waterfalls are a true delight to look at. But what if you want to stay right at the feet of such an allure? Confused about how?
Feriado Resorts is your answer. Offering you premium hospitality services at an unbeatable location, we are located at the heart of tranquility. The falling waters usher in waves of nostalgia, romance, and cheered memories. If you are amongst the crazy wanderlusts who enjoy everything a little more, Bogatha is the perfect place for your weekend getaway. A holiday filled with trekking, panoramic captures of lush greenery and nature trails, you can listen to the sound of the falling and gushing waters forever.

Feriado Resorts – Amidst unexplored places around Hyderabad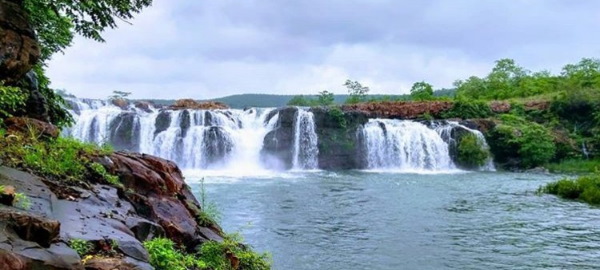 Located on the foot of Bogatha Falls, Feriado Resorts deliver the essence of nature in the most elemental form. Immersing yourself in the wilderness of nature right from the frame of your window – all those beautiful shades of blues and oranges in the skies, the gentle breeze that acts like a tune to the dancing palm trees, and the aesthetics of the place. For all those looking for a stay in the greens, Feriado Resorts offers you a variety of suites to choose from.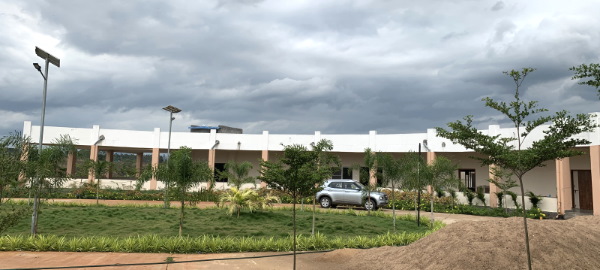 The abundance of natural areas that play with the interiors of the room make every space ooze with comfort and style. For all those cultural gourmet lovers, we have a variety of traditional delicacies to choose from. The open-air restaurant at Feriado Resorts, Bogatha is perfect for your tastebuds to come alive. Cocooned in all of nature's luxuries, we get to you the feeling of travel at its very best.

An unparalleled experience
We know safety is important to you, and for that Feriado Resorts brings to you fully sanitized and cleaned rooms for your safe stay. From appreciating the safety to admiring the beauty of the place, we have had visitors from all over India who immediately fall in love with our Resorts.
Some beautifully penned down experiences are what keep us going.
[vc_carousel_father arrowclr="#000000″ dotclr="#000000″][vc_carousel_son image_id="941″ title="Definitely would visit again!" titleclr="#0f0f0f" img_height="300px"]
"It was an absolute delight to be in the property, and we are so glad we chose this place. We look forward to staying with you guys again soon. "
[/vc_carousel_son][vc_carousel_son image_id="939″ title="We enjoyed!" titleclr="#0f0f0f" img_height="300px"]
"You gave us the kind of experience we did not expect at all, but we absolutely loved it. Thank you so much Feriado Resorts, A full on 5 stars for entire trip"
[/vc_carousel_son][vc_carousel_son image_id="938″ title="A hidden gem!" titleclr="#0f0f0f" img_height="300px"]
"We got the best of nature the moment we decided to stay at Feriado. Within the treks and trails, we found a gem"
[/vc_carousel_son][vc_carousel_son image_id="937″ title="The most friendly staff!" titleclr="#0f0f0f" img_height="300px"]
"We had an excellent stay and dining experience. The staff is extremely courteous and they helped us have the most amazing weekend getaway. My children loved this place as the resort had plenty of activities to keep them engaged. Good work!"
[/vc_carousel_son][/vc_carousel_father]
With this gorgeous list of testimonials, there's absolutely no reason for not wanting to stay right at the feet of Bogatha Waterfalls and other places near Warangal. Come and create unforgettable memories.
Come closer to nature. Come closer to Feriado.